About Us
We are a boutique general insurance brokerage which was established to advise medium to large private and listed organisations and high net worth individuals/families.
We custom design general and/or professional risk insurance programs that suit your requirements and in doing so create a three way partnership between the client, insurer and ourselves to best service your needs.
We are selective in which clients we wish to service in order to preserve our status in the industry as a service orientated efficient responsive boutique insurance brokerage with a particular focus on attention to detail.
Our industry recognised and awarded advisors are well educated being QPIB ( Qualified Practising Insurance Broker) and CIP (Certified Insurance Practitioner) qualified coupled with technical expertise and although advice driven this does not compromise our ability to negotiate competitive premiums and wide cover with reputable insurers.
Our claims management strategy sets us apart from other brokerages. A flat organisational structure allows for expedient communication between us and our clients. The result is a timely and thoughtful response to our clients' questions. Our ability to evaluate and respond to claims are key to our long term relationships with our clients. We are known for our astute evaluation of claims issues, and this together with our excellent relationships with insurers allows us to formulate coverage positions and options to present, often neglected by seasoned professionals in the industry.
Membership, Affiliations & Associations
Through our association with National Adviser Services Pty Ltd t/as Community Broker Network we are members of the National Insurance Brokers Association (NIBA) and the ASX listed Steadfast Group which is made up of 306 brokerages in Australia and New Zealand.
$5 billion in sales gives Steadfast a lot of bargaining power for their brokers. When it comes to getting just the right coverage for your insurance needs, Steadfast have a place at the table with the major insurers and you can be sure they're listening. Their 306 strong network of brokers has this strength to call upon when you need it the most. So when you choose A Steadfast Broker, you're getting professional insurance advice from a local backed by someone bigger than themselves, every time.
Steadfast means:
Strength in Numbers, Strength of Association, Strength of Professionalism, Strength of Character

Commercial

Risks •

Personal

Risks •

Professional

Risks
Products We Specialise In
No list of products is capable of being exhaustive due to the nature of the industry however below is a list of products predominantly selected:
Industrial & Commercial Insurance
Public & Products Liability
Marine Transit
Corporate Travel
Motor Fleet
Tax Audit
Information Technology
Machinery Breakdown
Product Recall
Pleasure craft
Expat Insurance
Management Liability
Investment Managers Insurance
Employment Practices Liability
Contract Works
Electronic Equipment
Directors & Officers Liability
Professional Indemnity
Cyber Insurance
Clean Tech
Fidelity Guarantee
Prestige Home & Contents
Prestige Motor
VIDEO Why use an insurance broker?
Comprehensive Insurer Access
We have arrangements with all the leading insurers in Australia as well as Lloyds of London via the various underwriting agencies in the market. This list includes amongst others: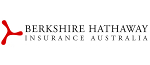 In addition to the above list of insurers there is an extensive number of underwriting agencies to which we have access to. Many of the underwriting agencies have niche products and are therefor used when required.